We didn't start WordHound to save the world.
We started WordHound because we both needed a way of making enough money to live our lives and we thought we could do quite a good job of this.
So far, so good.
We give the same level of quality to every client, whether they need 500 words or 100,000 words. There are no 'levels' at WordHound. All of our writers are the absolute best we can find.
We're all about partnerships, not competition. We work closely with other writers and agencies. If we don't think we're right for the job we'll tell you so, and help you find someone who is.
We're here to work alongside web designers, SEO professionals, brand consultants and VAs. With WordHound White Label we become your content department – and help you design un-say-no-able offers for your clients that increase your profits.
WordHound has grown into an agency that writers like writing for and clients keep coming back to. So, now that we've got the basics down and have stopped worrying about whether we can afford dog biscuits and guitar strings, our mission has grown too.
And now we do want to save the world.
It sometimes feels like a lost cause, but we need to know that we're at least doing our best not to make it worse. Long-term plan: Plant our own trees and rewild our own WordHound nature reserves. For now though, we're working towards 10,000 trees in the WordHound forest by the end of 2023.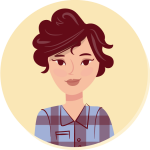 Angela Squires
Angela is interested in just about everything. When she discovered a role that allowed her to talk to a variety of people, then read blogs about endless topics from floor tiles to GDPR, it felt like a perfect fit. She's been doing it for a while now, so it will take a lot to surprise her, but she will still be keen to hear about you and turn your info into the perfect content brief.
When she's not working at WordHound HQ beside office dog Ronnie, you are likely to find Angela climbing sea cliffs, camping on the moors, or getting tangled up trying to master the art of aerial silks. Maybe one day it will look graceful…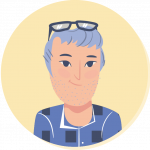 Simon Fitzpatrick
Simon is a writer-turned-editor, and project director for WordHound. Having tired of the rain in Dublin while working as a dialogue editor in 2011, he moved to Greece and found it was possible to make a living by writing.
Simon has vowed to stop buying guitars. Five Seven Eight Nine *ahem* is enough. It's not a vow he really believes he'll be able to keep. When he's not dipping his weird toes in the sea off Crete, he likes to ride his ancient Africa Twin around the western (i.e. best) part of the island, marvelling at the fact that everyone else has one too.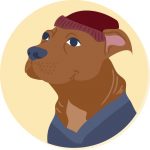 Ronnie Barker
Ronnie takes his self-appointed role of meet and greeter very seriously, but it's a tiring job, so you will mostly find him upside down, snoring loudly, almost exactly in the way of something.
About The Writing Team
Our content writing team is magnificent. Just thinking about their skills makes us well up. They all have a few things in common; our writers all have English as their first language, for example, and all have been forged in the white-hot intensity of the content furnaces, rendering them impervious to pain and… well, very good at writing.
At the last count, at least two of them had PhDs, with a possible third on the horizon. Those that don't have PhDs are brainy in innumerable other ways, as you'd hope. Some of them have been publishing their own highly successful blogs for years, while undertaking freelance writing for global travel companies and the like. Not so much to put food on the table; more to increase the quality and quantity of the food, and the sturdiness and elegance of the table.
Others have taught English in far-off lands while crafting gripping short stories as a sideline. Still others know more about Ancient Greece than might be deemed strictly necessary, even by those with a normal level of interest in the topic. And yet, they're capable of writing 2,000 words of coherent – even mildly entertaining – material on the subject of pneumatic valves.