WordHound Ltd
Professional content writers have a lot on their plates, and it's not just custard creams. They've got to find the right words and put them in the right order, they've got to follow the brief, they've got to do research, they've got to be original, they've got to have great grammar… but let's forget about all that for just a minute.
Why? Well here's something you might not be expecting to hear: none of that stuff is at the top of a content writer's List of Important Things.
What? What did you say? That simply CANNOT be right. Or can it? Content writing all comes down to effective communication. You might know all about split infinitives and compound possession (good for you!), and you might have some pretty groundbreaking ideas up your sleeve… but none of that is any use in the content-writing world if you're not communicating; if you're not getting your message across.
So… are you?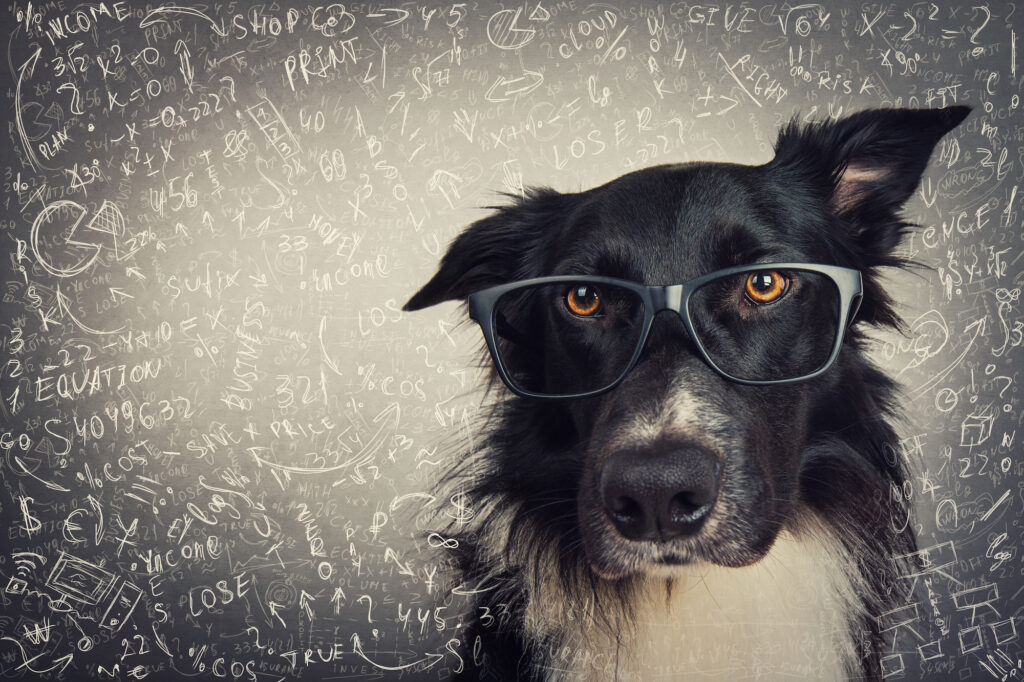 Measuring KPIs
There's a massive difference between writing an article and communicating a message, so the question all content writers need to be asking themselves is: 'which one am I doing?'. The good news is that this doesn't have to be a guessing game. There are a couple of pretty accurate ways to tell whether your audiences are understanding what you're saying, or they're sitting there thinking 'huh?'.
If you're not already measuring KPIs – key performance indicators – then now is the time to do so. They're a fantastic way of seeing if your content is achieving its goals. Here are some useful KPIs to measure:
● Interaction: One of the most obvious signs that you've engaged with readers is that they interact with content in some way. This can be through sharing the content, or even just 'liking' it.
● Actions: All content has a goal (or, at least, it should do!). If you've communicated effectively, readers should be taking the action you want them to; signing up, downloading, sauntering excitedly into your new hedgehog museum, whatever.
● Feedback/Discussion: Look at what people are talking about. If they're talking about stuff related to the content, it's a good sign they got your message. You could even ask them for feedback, if you dare.
How to communicate through content
If all signs are pointing to effective communication, then give yourself a well-earned pat on the head. If they're not, it's rethink time. Communicating effectively isn't always easy, but it's not impossible either. Here are 4 quick tips for not just writing, but delivering a message:
1. Know where you are
Think about how you'd speak with a friend on the phone vs. how you'd 'speak' to them in a text. It's all about context. So always start by thinking about where your content is going to be published, and look at what methods of communication would work on those channels.
2. Work backwards
Sorry, Maria, but sometimes the beginning just isn't a very good place to start. Especially in content writing. When you start at the beginning, it can sometimes feel like you're trying to squeeze your message into a pre-existing plan. It's often a good idea to start backwards. Try getting your main message in place first, then fill in around the message with related ideas.
3. Don't just use your words
Content writing is all words, words, words, and it's hard to get away from that. But the difference between a content writer who writes, and a content writer who communicates, is that the latter doesn't just use their words to get their message across; they use imagery. This could be literal images, or something that tells a story and brings up images in the mind, like case studies and real life examples. Or weird stuff you've had a dream about recently – in moderation.
4. Say what you mean
This is probably the most obvious way to deliver a message, but it's also one that content writers often shy away from. We sometimes mince our words a bit because nobody likes a hard sell… but then, being too cagey about what it is you want isn't doing any good, either. If you've got a message you want to share, then share it. Say it. Be clear. Don't use ambiguous wording, especially if you're hoping to sell globally.
Effective communication
Imagine Kickstarter campaigns that leave you with less idea about what's going on than you had at the start. Picture article and content writing that you forget you've even read 10 minutes later. Think about a health article that (a) doesn't make you feel better, and (b) convinces you you've got something much worse than the wonky toe you Googled originally. These are all examples of bad communication, and they show that good content writing isn't about words and phrases. It's about communicating, and about getting your message across.