WordHound Ltd
When you imagined becoming a web designer, what was it like? Perhaps you pictured a long list of clients who knew exactly what they wanted, and could describe it perfectly, and briefly, so you could get on with building it. Or maybe your dream clients were all open to letting you use your creative genius to create something exciting for their brand, with no chasing and only positive feedback?
Sounds nice! And what about content? Did they all arrive with well-written website copy that you could plonk straight in with no delay? How lovely! And did that last bit turn out to be utter fantasy, perhaps? It did, didn't it?
It's become clear to us that the 'content problem' is often an unexpected obstacle to the web designer's otherwise smooth process. Holdups have been known to last from a couple of weeks to (current record as of May 2023) 7 years.
Solving the content problem
Making changes to the way you work can be a bit daunting, but the benefits can be huge. Below we've listed six benefits of adding content creation to your web design service:
1. No more waiting for content
This is the number one issue we've found when speaking to web designers. When you don't include written content as part of your web design offer, you're effectively sending your clients out into the big wide world to source it themselves. This, as you'll no doubt be aware, has been the source of many a content delay.
Everyone loves a process. When content is built into your process, and your process is clearly communicated, you reduce the chance of finding yourself waiting months, or even years, to add content to your design and complete your project. If you're waiting for sign-off before invoicing your client (a discussion for another day), this can help you keep a healthy cash flow.
2. More effective websites
What's the point of a website, really? As fast, functional and beautiful as it is, it needs to communicate with your customers. A website without content is like a beautiful, ornate frame without a smiley dog portrait inside. Your designs are there to draw the customer's eye to the words that help them get to know, like, and trust your client – and ultimately, encourage them to hand over their cash.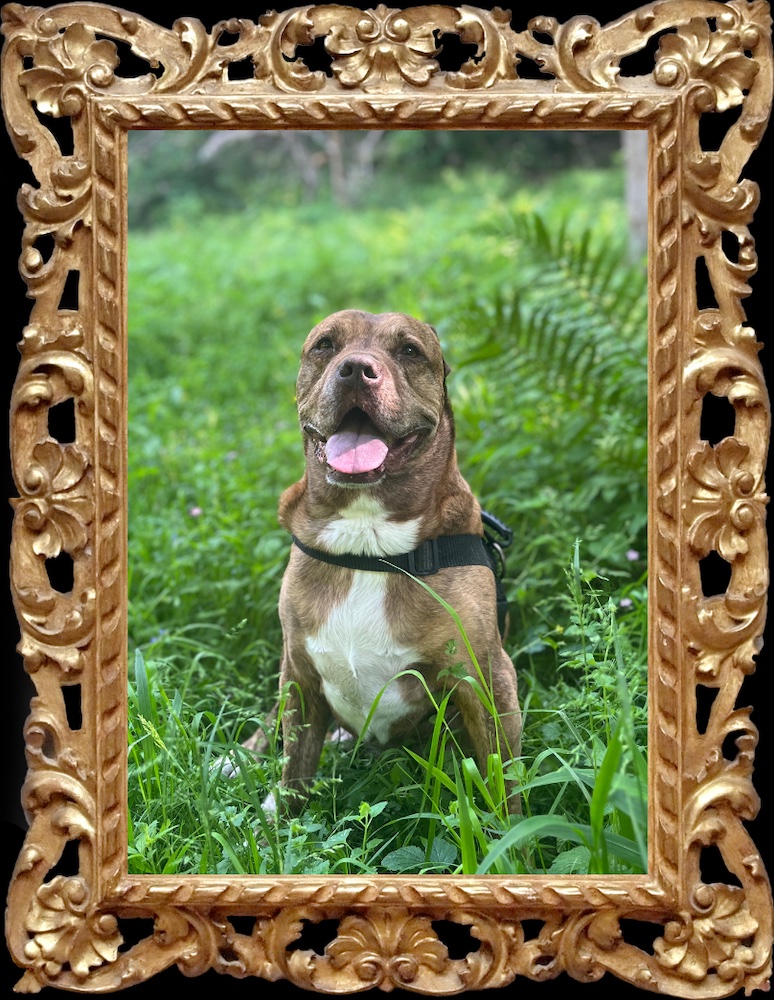 When you pair your web design skills with content that converts, you're giving your clients the best chance at world domination. Or selling loads of nice shoes, or slightly vulgar hats, or whatever it is they're up to.
3. Happy customers
You go out for dinner, order a burger, and get handed a plate with a perfectly toasted burger bun, a slice of mature cheese, a delicious side salad, crispy yet fluffy chips and all the condiments you could imagine. When you question where the actual burger is, you're told that you need to bring your own. How do you feel?
We know that a website isn't complete without content, so it makes sense to offer it from the outset.
4. A content manager on your team
It's lonely out there! We're always amazed when we chat to solopreneurs – yes, that's right – who manage to self-motivate and build a successful business. It's a tough thing to do without a team. So we're here to join your team, if you want us. Ang becomes your content manager, occasionally your counsellor, usually your friend. She'll join you on client calls to talk about content, and help you get the most out of WordHound White Label. After that, you'll have the rest of the WordHound team rooting for you, too.
5. Offer creation
You often hear how you should spend time working "on" your business instead of "in" your business, but how often do you really find time to do that? Our offer creation call gives you an hour to discuss what's working well in your business and what you'd like to change. We'll talk about how to position your new offer so you get to do more of what you like, with people you enjoy working with.
6. Recurring revenue from weekly blog posts
When we design your offer together, we're also deciding what to charge for your time and experience. Alongside our article writing service, you can provide a website maintenance package, plus uploading and distribution of the content we write – all for a recurring monthly fee that boosts your profits and helps you through the quiet months.
Adding WordHound White Label to your web design business can eliminate content delays, increase website effectiveness, and create happier customers. By partnering with WordHound, you add a content manager to your team and recurring revenue to your accounts. If WordHound White Label sounds like a good fit for your web design business, book a call with Ang – and get yourself a new content department by tomorrow lunchtime.