WordHound Ltd
No one knows what's going to happen tomorrow. Invasion of the Pencil People from the planet Groob? Maybe. Zero-calorie wine? That would be nice. But one thing that we can be pretty sure about is that the importance of content isn't going to nosedive overnight. Professional content writing has become practically omnipresent; it's used for attracting, engaging, converting, marketing, selling, entertaining, persuading, and so much more. So it's not surprising that you, a person who we'll assume has a flair for the written word, want to get in on all that contenty action.
So just how do I become a content writer?
There are loads of different routes you can take to spending your days tapping away at the keys, creating outstanding blogs for awesome companies. And the great news is that you don't need any formal qualifications to get a foot in the door. There are, however, a few things that you really should do before applying for jobs, to make sure you hit the ground running: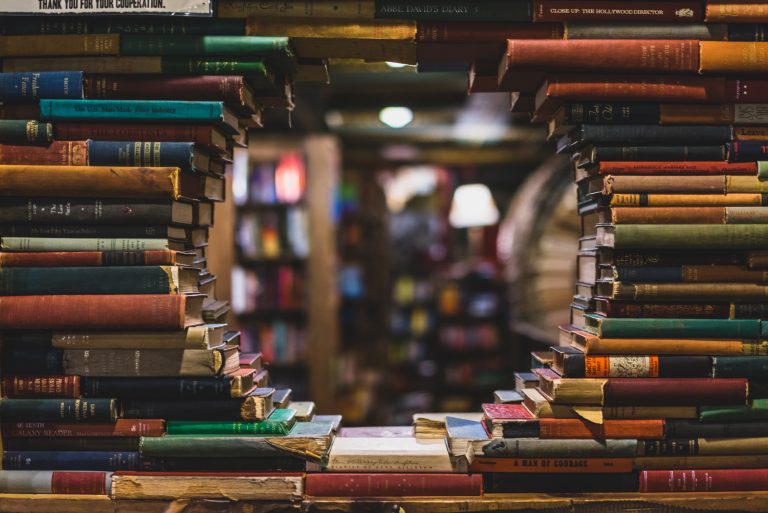 ● Successful content writers read, read, and read some more
To become a content writer, it's important to know what works, and what doesn't, and there's no better way to figure out where the line is than to start trawling through blog posts. You'll get a pretty good sense of what makes good content, and what doesn't, simply by reading through articles and using your own sense of judgement. Another way is to check out any interactions with each post. Lots of discussion? Lots of social shares? Ask yourself why. Deathly silence? Again, ask yourself why. Businesses want their content writing packages to be a great investment, so blogs need to be top notch.
● Successful content writers are still training
It's true that there are no formal qualifications needed to become a content writer. But if your audiences to date have been composed of your stuffed tortoise and nice Auntie Madge, then you may want to just brush up on your skills to make sure that you're writing in a way that a wider cross-section of humanity might enjoy, too. A great way to do this is to jot something down and run it through a Flesch-Kincaid readability tool. There are literally hundreds of these online. This can help you to see how easy your writing is to understand. Successful content writers know that no matter how long you've been writing for, there's always something new to learn.
And while we're on the subject of readability, we're going to use the opportunity to say a bit about keywords, too. As a content writer, you'll probably be given keywords as part of a brief, and as every content writer knows, these keywords often seem impossible to squeeze into content without them sounding ridiculous. "Calendar printable 2020"? Hmm… "Inflatable unicorn cheap Nottingham"? I'll get right on it! Anyway, it's important to learn about keyword strategies for content writing, and understand how to incorporate these phrases into content while still having a readable article. It's (sometimes) tricky, but it's (usually) possible.
● Successful content writers loosen up their style
Highly organised people who thrive on structure make some of the best content writers, especially if they're working as freelancers. But they have their own set of problems to contend with. Why? Because there's nothing structured about content writing. It can be busy, it can be quiet. It can be writing to sell locally, or globally. It can be catnip or agricultural mortgages. To become a content writer, you need to be flexible and, most importantly, learn how to follow a brief and adapt to each client's individual needs.
● Successful content writers learn where to look
Google has admitted that EAT plays a role in its algorithm. Unfortunately, this isn't anything to do with lunch. EAT stands for expertise, authoritativeness, and trustworthiness, and it means that backing up your words with actual research, facts, studies, and the like is really important. Knowing where to look for this info can make writing a lot easier. Insights agencies like McKinsey and Gartner are a good place to start. Know when to use links to cite your research, and use anchor text that's totally irresistible.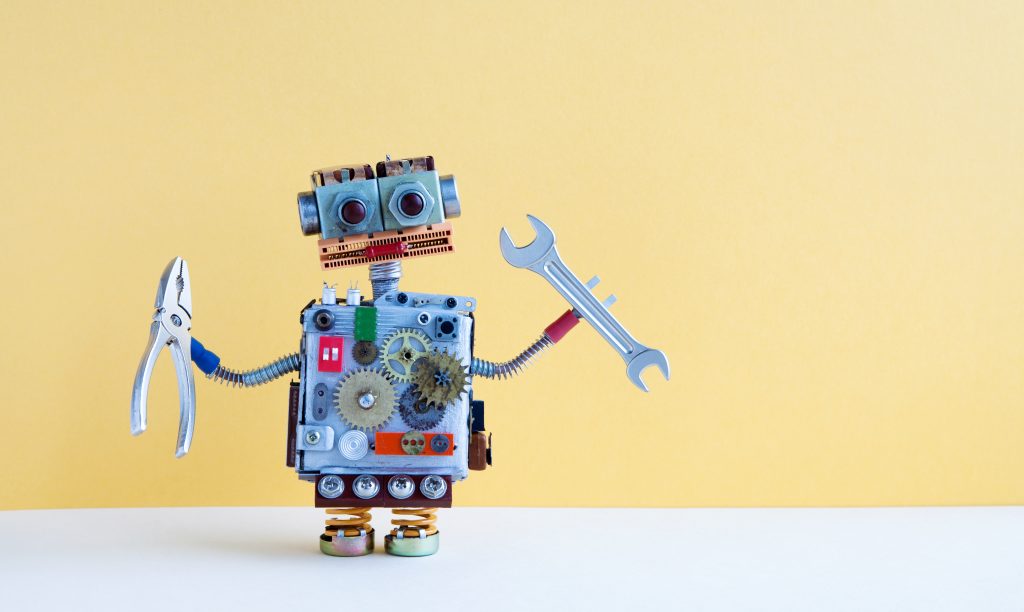 ● Successful content writers (try to) understand the Google Bot
Let's be honest here. The Google Bot cannot be fully understood. It's like some sort of unknown lifeform that we can't communicate with. And it absolutely will not stop, ever, until… oh wait, that's a T-800. But anyway, to become a content writer, you need to play along and at least try to get to grips with the basics.
We know that SEO plays a massive role in ranking, so an effort to understand SEO wouldn't go amiss. But there's more to ranking than just keywords. It's worth looking into how backlinks, content length, web traffic, and relevance can all have an impact on where a page ranks.
We know what you're asking. Why is understanding the Google Bot necessary for becoming a content writer? Well, at a basic level it's not. But businesses don't invest in content for the giggles. They don't pay for blog posts just to give us content writers something to do. They want something out of it, and what they mostly want is visibility. So if you're able to create content that not only reads well, but also gets right up there on the first page of search engine results, you're already ahead of the game.
● Successful content writers find a sanctuary
And finally, you can't be a content writer unless you have your very own writing den. It's practically against the law not to. Luckily, you don't need to have much in your den, but there are some essentials you won't be able to live without in your new role. A computer with one of these new-fangled internets is a necessity of course, and it's even better if it's equipped with Word/OpenOffice/Google Docs, and Skype/Zoom for calls with clients. You'll also need a deadline planner and a to-do list, a good light in case you need to work after dark, something soft to scream into occasionally, and a very large box of wine – for when you've finished, of course.
Finding a job as a content writer
Congratulations! You're ready to become a content writer. There's just one question left unanswered: how the hell do you find a job? Well, there are actually a lot more ways than you might think. A quick Google search turns up a whole host of online portals connecting businesses with writers… just be sure to do your research first and make sure they're legit. You can also go down the DIY route and market yourself through your own website, but it helps to have a bit of work under your belt already for your portfolio. If you've been doing white label content writing, building a portfolio can be tricky, so if you have a bit of spare time on your hands (which seems likely if you don't have a job yet) you may want to whip up a few of your own pieces to show off your skills.
Another option is content writing agencies, who can be a better choice for a new content writer because, if they're a good agency (and there are some real stinkers) they'll support you and be there for any questions or concerns you have about a brief, without having to go directly to the client. And they'll even pay you on time.
Whatever path you choose to take, always be clear on what makes you unique. Not everyone who can string together a coherent sentence has what it takes to be a content writer, but there are a lot of them out there. So what makes you right for the job? It could be your kickass HTML, CSS, or WordPress skills; it could be your niche areas of interest, your ability to look at standard ideas from weird and wonderful angles, or even your willingness to write about Brexit. Whatever it is, you need to know what makes you great – and make sure everyone else knows it as well.
Become a content writer for WordHound
We're not going to lie, we're pretty picky about who we work with. We only use professional content writers who know how to make an impact for our clients. But that's what keeps them coming back. So once you've found your niche and honed your skills, apply to join WordHound's team of content writers, and start writing for the companies we're helping to nail the whole content marketing thing.