WordHound Ltd
Thinking of ordering your first article or blog post from WordHound? At WordHound Towers, we're not fans of jargon – in fact, if it were up to us, we'd ban jargon completely.
Until then, here's our glossary; a few words and phrases that we use quite a bit for various roles. Don't know the difference between content writers and copywriters? Need to know ghostwriters from proofreaders? This list should help:
What is a content writer?
As you can almost certainly imagine, a content writer is someone who writes your content. When you first get in touch, your account manager will work with you to determine exactly what you want. We then pass these requirements over to our content writers, who take it from there.
We've worked with many of our content writers for years, and we know them well. We'll match you with someone who has a good feel for what you'll need.
OK, so what do copywriters do?
If a content writer writes your content, what is a copywriter? The two terms are often used interchangeably, but there is a difference.
While a content writer is great at writing blog posts and articles (perhaps even a glossary), copywriters are more likely to be found writing website copy.
This includes homepages, and advertorial content, such as product descriptions or even PPC ads. They know just how to persuade customers who are on the fence.
Do I need a technical writer?
If you need something a little more complex or specific to your industry than a blog post, we'll get a technical writer on the case.
Technical writers excel at getting the facts across to your audience in a clear and concise way. No fluff or filler; just precise information, exactly as you need it.
Technical writers can cover everything from writing up tech sheets for products, to instruction manuals and even terms and conditions.
Why do you use freelancers?
Our writing team is made up of freelancers, who aren't employed by WordHound on a full-time basis but who are available when we need them.
We choose to work with freelancers so that we have the flexibility to work with some of the best content writers, copywriters, and technical writers from all over the world.
Not every writer would be perfect for every project. We get to know the writers, and only send them work that we know they'll be great at.
Working with freelancers also allows us to offer translation services, with copy translated by native speakers across many different countries.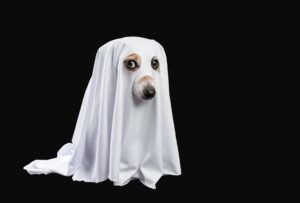 What is a ghostwriter?
A ghostwriter is someone that creates content but doesn't retain any sort of ownership over their words.
All our writers are ghostwriters, so once you sign off on your WordHound article or blog post, it's yours. Completely yours. You can do whatever you want with it and publish it anywhere. Perhaps best of all, you can even paste a little picture of yourself underneath, saying you wrote it! We swear we won't tell a soul.
What are copy editors?
A copy editor has one of the trickiest jobs of all. There are really two sides to creating content: there's generating the brief and guidelines, and there's writing the words.
The job of the copy editor is to bring these two sides of the coin together. They ensure that what's been written is not only readable and accurate, but also matches exactly what was asked for.
With complex briefs, this can be challenging, but our copy editors are here to make sure that what you ask for is what you get.
Why do you need proofreaders?
What is a proofreader? We like to think of them as a sort of support system for our writers. We know our writers are excellent, and we're not going to get the wrong sort of 'there', or similar rookie mistakes.
But nobody's perfect, and writerbots aren't really a thing yet. Sometimes, a writer may, through years of habit, write 'favor' instead of 'favour' for a Canadian client, momentarily forgetting that Canada uses a lot of UK English spellings. And who could blame them? Our proofreaders pick up on these things for a perfect piece.
What do web editors do?
With our content writing packages, our clients have the option to include WordPress uploads as part of their service. This means that we'll upload your blog post or article directly to your WordPress platform.
Here, you can give it the green light for publication – or we can do that too, if you want. The upload side of things is handled by a web editor, who formats the content using HTML so that it's displayed exactly as you want it on your website, with no need for you to do it manually.
What does SERP mean?
SERP stands for Search Engine Results Page. When you do a Google search, this is the page that lists the results that you can click on. SERPs were previously just links, but now they include snippets to answer common search terms.
Here's an interesting (-ish) thing about SERP. If you Google "What does SERP stand for?", Search Engine Results Page (which is what we're talking about) is the top result.
If you use another search engine, e.g. DuckDuckGo or Ecosia, it isn't. So what do we learn from this? Firstly, that not all search engines behave in exactly the same way, and secondly, that being at the top of page 1 of a Google search – which is what everybody wants – doesn't necessarily mean you'll be there on a different search engine.
Anyway, a SERP is a page listing your search results, and the best way to get listed as high up as possible organically – without paying for sponsored listings – is good, regularly refreshed, unique content with excellent SEO.
What do you mean by white label?
White label content writing is our most popular service. We work with SEO agencies and web designers to help them provide an additional service to their clients.
When we work as white label copywriters, we're acting as though we're a department in your company. Angela will become your content manager, and our writers will become your content team, for as long as you need.
We'll manage your project from beginning to end, speaking to clients on your behalf if needed, and only charging for the project. No overheads, no contracts, no retainers. Just on-demand content, delivered under your brand.
What is a glossary?
It might have been a good idea to ask this a bit earlier, no? Anyway, a glossary is a glossary, but the word comes from the Greek for "tongue". That's the squidgy thing in your mouth which you use to say words, some of which may, from time to time, appear in a glossary.
What does 'exactly nice' mean?
It's not the most technical term in our glossary, but it might help you to know that something becomes 'exactly nice' once Simon's mum likes it, or when it's good enough that we think she would.
Are there any other terms that you can't get your head around? Let us know in the comments.